Latest articles
Product Resources • 24 Jun 2023
How Phelix automates workflows alongside the EMR
Product Resources • 24 Jun 2023
This is part 1 of a 4 part series on how Phelix's industry leading AI and automation platform can extend your EMR, with minimal disruption to existing workflows. The Rise of Administrative...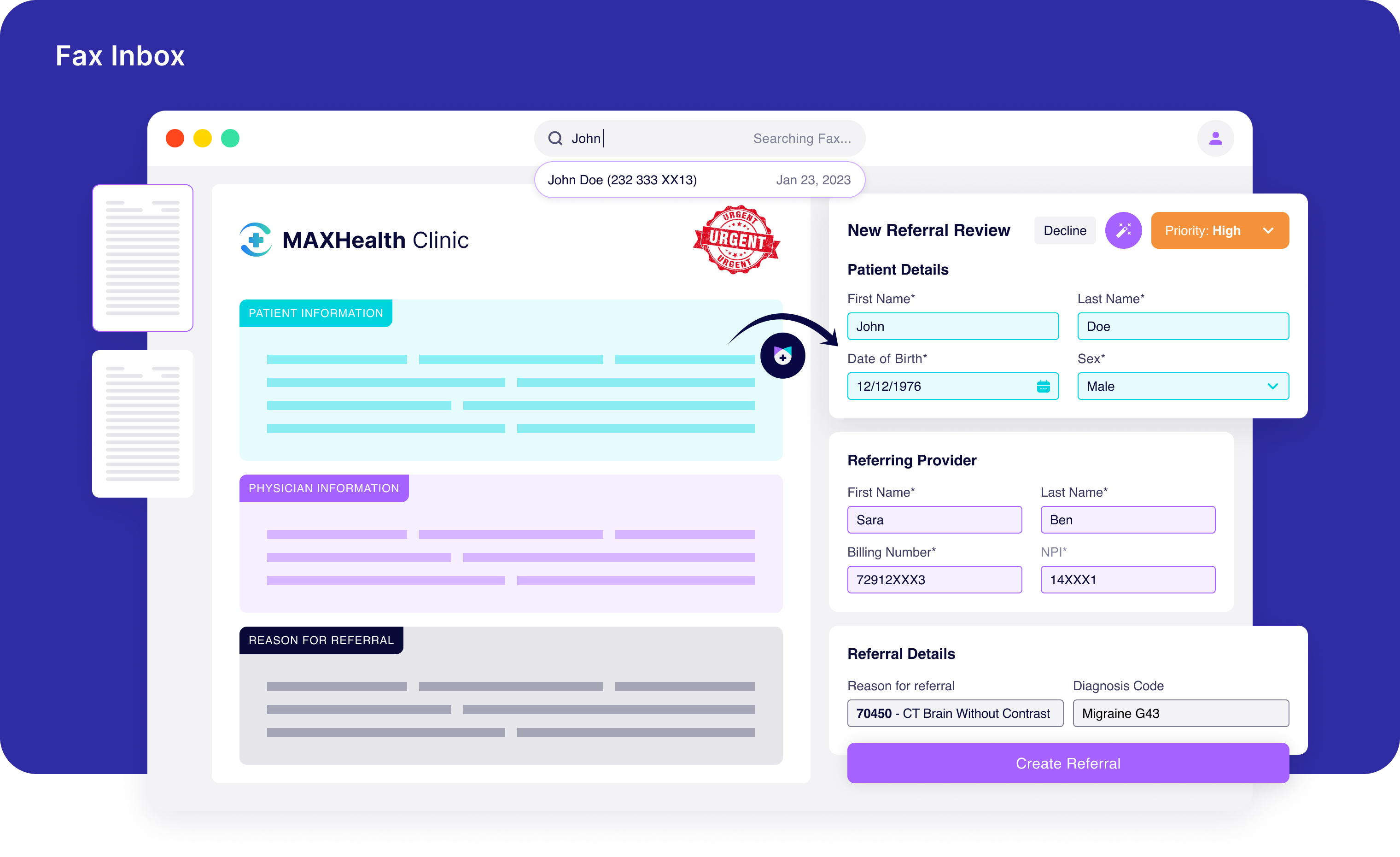 Product Resources • 19 Jun 2023
Webinar: Automate Fax Triage and Management with Phelix
Product Resources • 19 Jun 2023
There is a lot of talk about #axethefax in healthcare, and rightfully so, but the reality is that the volume of faxes/efaxes that most clinics deal with is only increasing. We recently held a...
Experience the power of automation
Start customizing your virtual assistant today, or select from pre-existing primary, specialty, or radiology templated workflows. Get in touch to learn more or schedule a free workflow review with one of our automation experts!