Webinar: Automate Fax Triage and Management with Phelix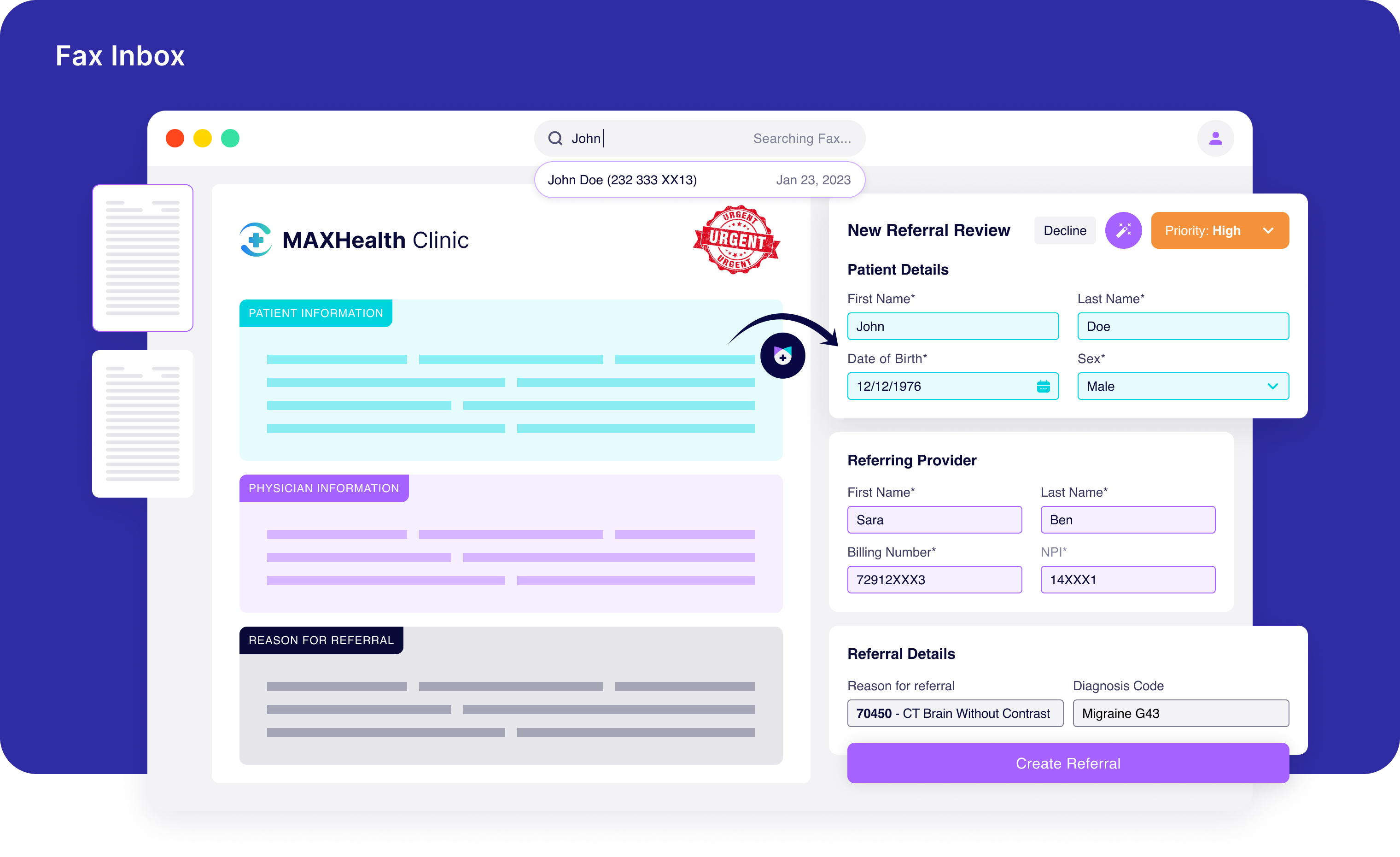 Product Resources Jun 19, 2023
There is a lot of talk about #axethefax in healthcare, and rightfully so, but the reality is that the volume of faxes/efaxes that most clinics deal with is only increasing.
We recently held a webinar on this topic with our partners at WELL Health Technologies Corp. (TSX: WELL) for the OSCAR Pro EMR Community!
The focus was on the Phelix Inbox Assistant, which leverages industry leading Fax AI to win back time for admin staff, while helping to bring peace of mind throughout the day.
Engagement was incredible! We had around 100 participants, 40+ questions, and lots of great discussion on impact and use cases.
If you have any specific AI or EMR inbox use cases in mind, or are interested in powering your practices Inbox workflows with Phelix – we'd love to hear from you!
You might also like
Product Resources • 24 Jun 2023
How Phelix automates workflows alongside the EMR
Product Resources • 24 Jun 2023
This is part 1 of a 4 part series on how Phelix's industry leading AI and automation platform can extend your EMR, with minimal disruption to existing workflows. The Rise of Administrative...
Experience the power of automation
Start customizing your virtual assistant today, or select from pre-existing primary, specialty, or radiology templated workflows. Get in touch to learn more or schedule a free workflow review with one of our automation experts!